It's expensive too because it's out of production
Ya almost 100 on eBay and not the one sold from China!
My wife's going to kill me I just bought rest of my collection lol 😂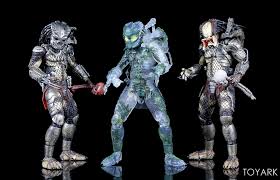 Don't blame me for the lashing your about to get 🤣
How much?
Not too bad as long as you didn't get the Chinese ones
They're supposed to be roughly $35 each but they are out of production
I bought 3 of those when they were brand new. Had a big pred display with them until my wife got grossed out and made me remove them😁
It's cheap but Amazon selling it for 99
I'm allowed my shrine but after my next figures we'll see lol
You had a prenup right? 😅
Not for the new figures 😅😩😭😢
Sigh…
Do I really want to open another can of worms?
Those are some sweet figures though
Ugh why must they torture us though! 😣
Lol Aw come on why not let him fight nazis