Trash ilfonic (dont deserve the capital "I") ruined a great franchise.
Janky. No comms. Haha. Trash. Boycott this game
Obviously you haven't played the culling 2
Usually they are the devs themselves. We know. We devs too.
We see inside the matrix.
Bye. We no longer require your services
Run you dev! Run!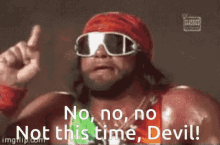 Ohhhhhh Boyyyy What do we have here. Ha-ha Someone needs to be returned to its a small world. Ha-ha before I have to open a can of Mouse whopping on you ha-ha oh boy
(Engage sarcasm mode)
Another eloquent and articulate critique.
(Disengage sarcasm mode)
Ha-ha you better get back to getting these dam kids to wear the Purity rings or so help me I will demolish avatar world in Disney ha-ha
I'll open a can of dih for your mom
James Cameron lives in James Cameron world.