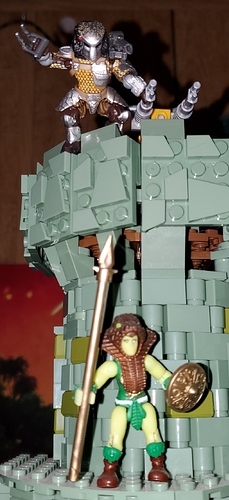 Noice! I have the Predator minifigure. Hes perched atop my Castle Grayskull about to hunt the Masters of the universe!
I was looking everywhere for a god dam Predators mini figs, they just didn't have anything Predator related
Dam I guess I'm just unlucky as hell
I think there are Predator mini mates if you like those too
Also, theres a whole line of Preds from the Loyal Subjects. Theyre fun too.
@NerdatorPrime I thank you for your other recommendations, but I think I'll wait for the Mega Construx to restock at Walmart or wait for the highway robbery of a price on Amazon to drop
Eh, I have the 50th anniversary Xenomorph Queen collectors toy
Dear god… the entire universe has been invaded in one snap
Everyone became pregnant with Xeno babies
Still need to get the Neca Queen.
With a small brood of varying xenos 😁
All I'm missing from movie aliens are deacon, predalien, newborn, neomorph, and netted alien