This!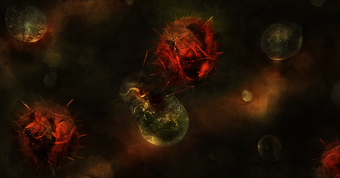 The Blacklight virus , dubbed now as the Mercer Virus by the general public, is an evolutionary chimeric mutation-causing infectious agent that can reproduce only inside the living cells of other biological organisms.
Infection
The virus is highly contagious and can infect organisms through a multitude of means:
DONT GET THE VACCINE PEOPLE OR THIS WILL HAPPEN!