I smell feminism
Must exterminate the heresy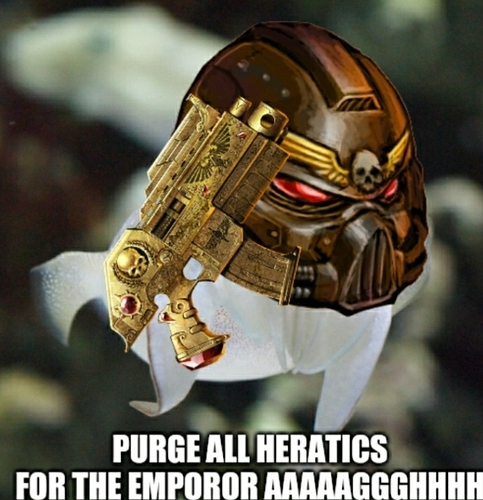 I don't really know what to think of this I'm happy were getting a alien "short"? I guess that's what you'll call it
It's just a parody… Thank God
Thank god
If it was a real alien movie and it was like that I think I would have a stroke
Interesting
But since you're white your opinion is void 😁


I'm all the colors so my point is always valid
How do you know what nationality I am 🥴
I have a keen sense of smell
WELL THAT HALF HAS GOT TO GO, BUSTER!!
Lol I can't purge myself of being half white, I kinda like it, it's my Irish side, keeps me a mean drunk and a fiesty lover lol
Well, ya better try hitting the tanning booth then, cuz that pasty shit don't fly no more! Being white is akin to being Satan!
I'm Philippino and white guess which color dominated lol
CLEARLY the white half! Even the spider on your chest is white! You've whitewashed the black spider symbol! I DEMAND you change it, or I'm heading over to tweet about it!!
I'd watch an alien movie from a queens perspective. Using Face Huggers and Drones as living camera's. It could be decent, you'd have a very minimal script as far as dialog goes, just observed conversations and a narrative that gets progressively worse for the humans, as the nest is established and grows.
One of the only ways I think the Aliens could ever win, is in a situation like that. Ideally it would either be on earth or a very earth like planet. Actually avoid huge space set pieces (except maybe the intro), to keep costs down. Have a small cast of Xeno's, show one being nurtured by the others into a queen and the establishment of a colony…
That way the Xeno's have to be more cautious, act more as observers than usual. During it, I'd even make a point of introducing human characters for the follow up, that way if it's successful, the script could be flipped to show the humans fighting back.