That's an off topic subject
Fine Dio
When I was a little kid…
I hid all my drawings in an illfonics Ghostbusters lunchbox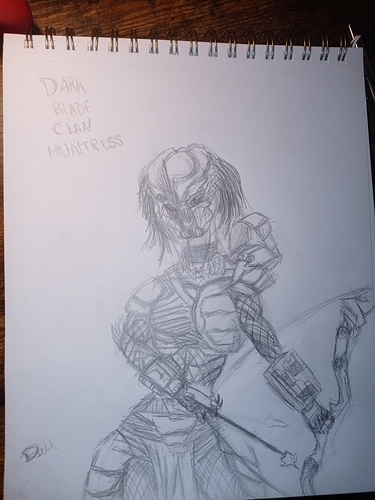 @Madisyn_Skye any thoughts?
Oh cool a Predator Cosplay by a Kaminoin from Star Wars, kinda reminds me of one pretending to be a Jedi Master to lol
Oh my bad I assumed because of the long neck 😅
bro i made the neck too long :skull:
nice detailing on the wristblades, and masks. i'd work a bit on proportions, another than that, nice work!
Yeah these are all a bit old I haven't drawn in a while but definitely need to practice proportions I'm generally just good at drawing the mask
looks good! i like the shading!
Drawing is such a wonderful form of expression, and it's amazing to see the diverse range of styles and subjects that artists explore.