I finally remembered where it's from.
And ya this accurately sums you up.
Eggs, check
Seal, check
Incoherent rambling and screaming, check
Yep, these are the tell tale signs of mass.
I don't know what these blokes are writing about but @Kassinaillia! They are ruining my feel good adventures with their hostility and negativety!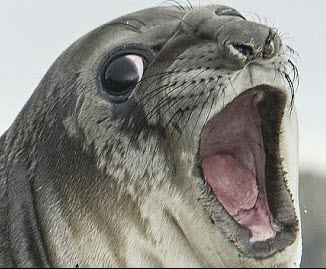 I'm sure she'd get a laugh out of this too.
Hey!
That's one of my favorite videos.
EGG!
I think it was upset that Phantasma was hiding under the water 😁.
Just goes to show that even incoherent babbling can be heartwarming sometimes. @MassImpact124 does this well 😎
Lmfao.
Seriously tho that vids a classic.
XD
EGG
That seal is probably a genius by seal standards. IQ of at least 53. That might classify him as an idiot or even a cretin, buy human standards, but he's probably a 2800 Grandmaster seal