Its a dollar and a half right? What shit city do you live in when you can't afford that? A packet of ketchup cost you more at KFC!
I would let them, if I had any reason anymore to play the game. No new weapons in the last 6 months…and a brand new …mask? or glowy lights? No. can't do nothing with blinky lights. But i paid for it. yes i bought Bionical! Its just a photo op.
Look what you did to me Illfonic! I'm just a photoop! A Burger Face! BURGER! i use to be macho man! No more memes for now on!
Don't lie to yourself, you used to be the macho man.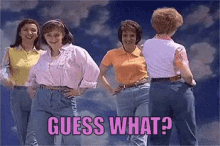 Bitch posse come after you. You're @Fire d or your manager scolds you.
𝖄𝖊𝖆𝖍 𝕴 𝖐𝖓𝖔𝖜 𝖍𝖔𝖜 𝖙𝖔 𝖙𝖎𝖊 𝖆 𝖓𝖔𝖔𝖘𝖊 𝖋𝖗𝖔𝖒 𝖒𝖊𝖒𝖔𝖗𝖞. 𝖂𝖍𝖞 𝖕𝖎𝖈𝖐 𝖔𝖓𝖊 𝖔𝖚𝖙 𝖜𝖍𝖊𝖓 𝖞𝖔𝖚 𝖈𝖆𝖓 𝖈𝖚𝖘𝖙𝖔𝖒 𝖒𝖆𝖐𝖊 𝖔𝖓𝖊 𝖋𝖔𝖗 𝖙𝖍𝖊 𝖏𝖔𝖇 𝖋𝖔𝖗 𝖆 𝖍𝖊𝖑𝖑 𝖔𝖋 𝖆 𝖑𝖔𝖙 𝖈𝖍𝖊𝖆𝖕𝖊𝖗, 𝖞𝖆 𝖐𝖓𝖔𝖜.
i always just premake the nooses. 5 or 8 of them when I'm getting in the mood.
WTF is up with your font! type proper!
𝕲𝖔𝖔𝖉, 𝖆 𝖋𝖊𝖑𝖑𝖔𝖜 𝖎𝖓𝖙𝖊𝖑𝖑𝖊𝖈𝖙𝖚𝖆𝖑.
𝕴𝖒 𝖙𝖞𝖕𝖎𝖓𝖌 𝖎𝖓 𝖙𝖍𝖊 𝖊𝖒𝖔 𝖋𝖔𝖓𝖙, 𝕸𝖆𝖘𝖘.
would you like fries with that?
Sure why not
Also merry SexMass!