Welcome to the Weyland Yutani Research Facility.
This is so badass man seems like a load of work tho 😂 Im not a huge fan of alien however I love them but not as much as my preddys lol
How long have you been collecting this stuff?
Well I'm impressed! That's a pretty awesome collection!
This was actually very cool. Alien is GOAT
Nice collection, the video needs some theme music. Love the self destruct.
@Idunno56 Thank you mate, I've been collecting properly for about 11 years. I've been obsessed with ALIEN, ALIENS and Predator since air was a kid. Some of the smaller Kenner figures I've had since I was about 9 years old. Do you collect?
@OldKingHamlet Thank you mate, I appreciate that.
@DisturbedLlama thank you, ALIEN is my favourite too.
@Slasher_Clone thank you, I did put it up with music before but youtube is mad about copyright like Charles Weyland is mad about xenomorphs and his bio weapons division.
Heck yeah, as everyone had basically said that is a very bad ass collection
No man I don't collect like that I'll buy neca figures here and their but that's it and I'm so impressed by your collection lol!!!
@Lar-nix-va thank you mate.
@Idunno56 ok, I see. I have some NECA figures. It's difficult to make som of them stand. What NECA figures do you have? I tried to make an AVP2 for the PC diorama.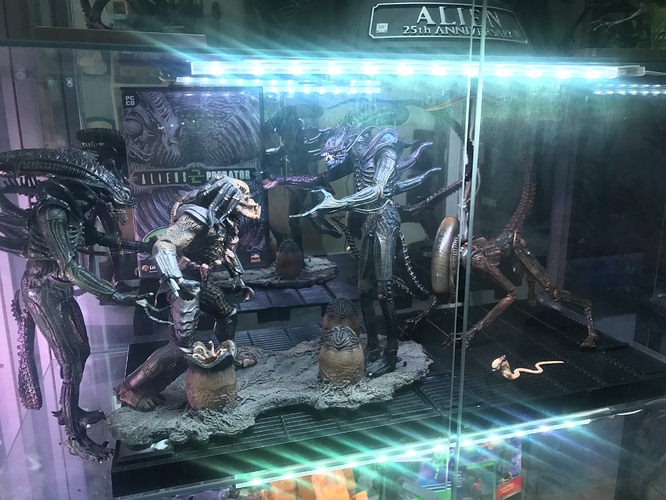 Nice mannnn lol I just have the ultimate jungle hunter and temple guard lol
I used to have a lot but disposed of a few
I want to get back into collecting I used to have the Neca Aliens Xenomorph warrior, I really wanted the Alpha Predator cause I love design. And I hope they
re release AVP Requims Predalien cause its one of my favorite designs from both franchises except Alien Queen from Neca,I love the Alien Queen.
@Idunno56 thank you mate, disposed?
@TheETgamer yeah mate, NECA is awesome. Just hard to display sometimes
Lol they either broke so I threw them out or we moved And I possibly threw one out
They will re-release all AVP:R in Ultimate format, they estimated for next year.
Hell yeah I can finally get that figure!
I got mine when I was a little kid, my parents bought them for me when I was around 7 or 8. Pretty cool, Wolf and Predalien are pretty well made, just a shame at the time they were so limited in terms "posebility"
@Idunno56 If you broke them maybe you could repaint them as battle damaged.
@JPnx44 I'm not a fan of the AVP Aliens. You like the Rigid head ones from Requiem?
@TheETgamer will you get it online, or from your local store?
What is your favourite design of AL(|)EN?
Thats one crazy duck bill that predator has…
I liked it, but I never preciated the different Aliens design for the drones and warriors, but I enjoyed the one in Covernant, felt more tribal and "raw".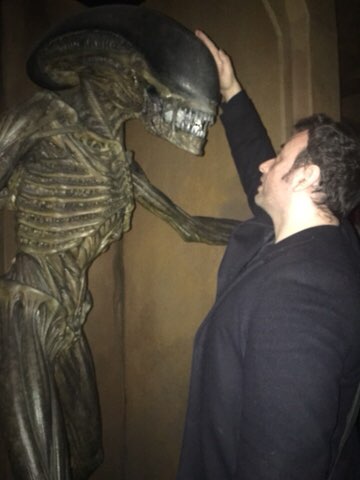 @JPnx44 I met the Alien you speak of. He is very friendly and approachable, hahaha.
@MassImpact124 @MassImpact124 Very cool avatar. Macho Man Rand Savage is my favourite wrestler. I saw him defend the WWF championship at Summer Slam 92 in Wembley.