no macros bro) you are my baby boy)
ah yes the resident stroke victim.
We shall get him on the case immediately!
@MassImpact124 the sentient blood clot in your brain is needed here!
All you effort just vanished, i think
I saw. I messaged the mods to see if I can at least get my summary back. that took 40 minutes of my time during finals week, and I am even willing to make it in off topic as a gesture of good faith. I believe it could be helpful for the layman, and inspire an interesting and beneficial conversation.
That's why you always Copy/Paste in case something goes wrong and you accidentally highlight all and delete or you backspace to new page and this one resets without draft. Lesson learned
We'll be here again and again. Keep you textbook handy
indeed, I'm only used to having to do that for my final papers. Better start doing it for forum posts too lmfao
Well, that was a productive evening. Ima in the process of, whatever the term is for opposite of binge watching, the force awakens for the first time. Lol. Good evening to you
Good evening to you as well!
dan : low graphics, sobaka, pizdec, macros, cheater, hacker!!!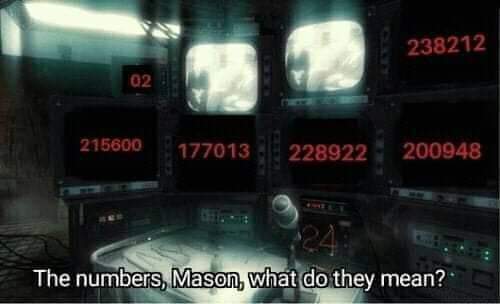 why do people still complain about macros? It's been two years. It doesn't help much the FT and pred even less. Meanwhile people running two primaries, out of class specializations, more perk points/gear points the class allows, etc. … and they dare to scream "macro/cheater" to other players… come the fuck on
MACRO CHEATER HEACKER
Don't need look at my class specialization and weapons setup. It's totally 100% legit and as devs intended in every way shape & form.
I know bro it's stupid. People might as well just cry "eXpLoItEr" every time they die instead🤣
I mean, don't they?
9 times out of 10 I get called cheater playing either FT or Pred.