…NO FUCCIN WAY MANNNNN THATSSSS BADASSSS🤣
Glad I decided to click on this leak
Things have been pretty uneventful on the forum, figured ppl would get a laugh.
I almost laughed at the overhyped title before I even clicked on the post. Much needed laugh this morning thank you!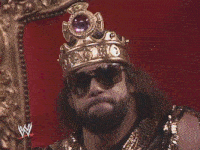 Interesting. Interesting.
Lmao np, exactly why I posted it, glad you got a laugh.
I don't like the direction this game is taking.
/s
Edit - jokes, I like the post.
NERF THAT PREDATOR RIGHT NOW
Yu dun like the preddy weddy? Lol xD
No it scares me, I play this game to eat Predators for breakfast, not have nightmares.
Only one is born every 1000 years. Its unstoppable blood lust can not be contained.
It uses no weapons because it doesnt need to.
It doesn't hide because nothing can kill it.
And soon… hes coming to earth.
So the only way to survive is ragequit lol
No. You can not escape. Hes coming directly for YOU kabe. The moment you're in a match and hes the pred youre facing…its over. Hes going to come out of your screen.
And he will have his way with you.
Run now kabe. And dont look back.
OH no i need more time to delete the game before it kills me and wipe my ps4!
I think there is only one man that can defeat omega pred and that man is James Cameron
Good idea, he might be our only hope.