Speaking of shaders there are no new ones, I guess that's a first.
Noice! I'm glad we got another movie character!!
No balance changes, fireteam sided map, possibly an OP weapon and no new mode. See y'all in August.
Truly the most disappointing part 😖

Ikr well at least this answers why they couldn't tease a pic of any upcoming shaders like they did with the melon one. And people thought it was because of Disney or Sony that they couldn't show a tease of shader tsk tsk.
At least you have mr.black? 🤔
No wait we don't they still have to figure out how he's gonna fit through the doors
Most logical solution? Only have his mask? 🤔 problem solved
Exited about new map and owlf tapes
130 health
7 gear points
10 perk points
Passive mud cover speed and duration
Passive increased damage to distant targets
Speed equal to assault
@Courier was the issue with remapped controllers addressed? Specifically, not being able to get out of traps if the interact button is changed?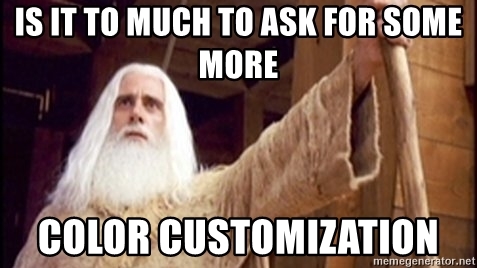 I think we're going to need a bigger jar of mayonnaise…
First game on the new map , "heartbeat failure" connection lost @Thunder-Cats 😆😆
I'm assuming the new game mode will be the very last bit of DLC?..
that's a small one, considering it took 2 months