Yes. See the Announcement section. Server maintenance.
Okay ima give it another hour before I lose my mind
…
They gave you notice.
You didn't prepare.
Will be back up around 2 pm est. (Presuming they aren't going to be done on the dot)
I say fuck it and just start panicking anyway.
AAAAAAAA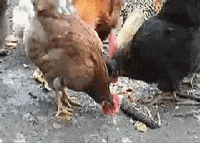 No need for the hostility bub just asking a question thanks for the information
None here.
You said you were gonna lose your mind when they posted it above yesterday.
Takes a quick scroll thats all :)