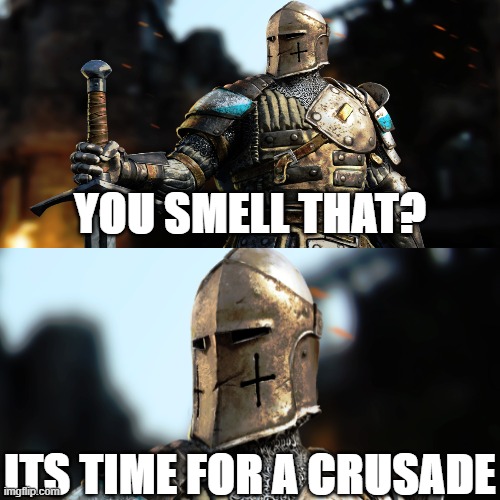 I'm already trying to convert some more people for our crusade.
Good
Better than being enthralled by a succubus
Oh I'm trying to convert the succubus
SUCCUBI DESERVE TO DIE!!!
Hahah you rhymed gigglesnort
THERE ARE NO UGLY SUCCUBI
Are you admitting succubi are attractive? Are you falling for them brother?
Another one falls into my silky smooth, pale white fingers adorned with the blackest nail polish. My simp cult grows ever stronger.
They are demons of lust
OF COURSE THEY'RE ATTRACTIVE
it's a Matter of not falling to our own desires
Succubi being ugly is a just templar propaganda given to the public
Actually you are ugly with the whole goth look
Someone doth protest too much
And yet here you are standing next to her
If you weren't enthralled you'd strike her down!
Why would I strike down a potential ally? Can light exist without the dark? Do not even the dark creatures deserve a chance to repent? How can we say we are better than them if we do not offer them the light and a path to redemption?
Yes
Darkness is the absence of light so if no light existed we'd have darkness with no light and vice versa
They are Satan's spawn
THEY DO NOT DESERVE A CHAMCE TO REPENT
IN THE NAME OF GOD
HOW DARE U SPEAK THE DEVILS NAME
HERESY