That guy unironically acts like a sperg in his replies.
Hey look it's me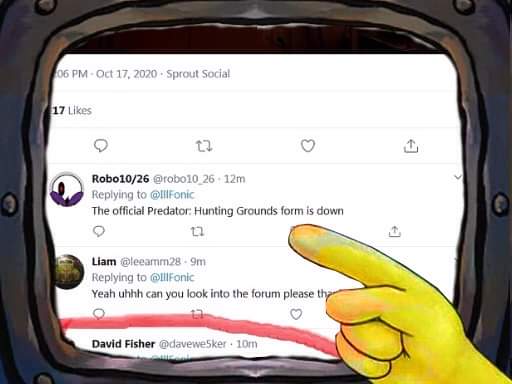 But in all seriousness that "David" guy needs to calm down. I'm fairly certain the person/people posting tweets aren't the same ones running/maintaining this site
I sexually idenfity as david
The dude that dose the fingering? Nice…
Lmao
(Still laughing) I fucking hate David
I hate the pretentious narrative arc of understanding humanity he's on and the fact that he's (intended to be) the creator of the xenos which retcons a lot of the stories I love.
still though, Fassbender plays daddy issues android to perfection, you have to admire that.
David Fisher seem to be a retarded little boy.
Maybe he's just not very smart? If illfonics PHG makes playstations blowup and pisses off the community…is the game dead? Apparently not…people seemingly continually play it on playstation! Surprisingly! ANd…they still stream it surprisingly! So goddamn…Illfonic still has a game!