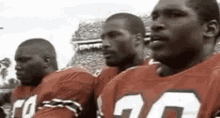 I miss you khi when we plying again.
We'll do it live. Fuck it.
Soon, homie. I've been bogged down with preparing to move to Portugal and dealing with my move here in the US.
Trying to see how quickly I can become fluent in Portuguese.
Compreendo, mas não falo muito bem.
Where have you been?!?!?!
So I guess that trip went well 😅
Yeah, man.
It went better than I anticipated, and even better than I had hoped for.