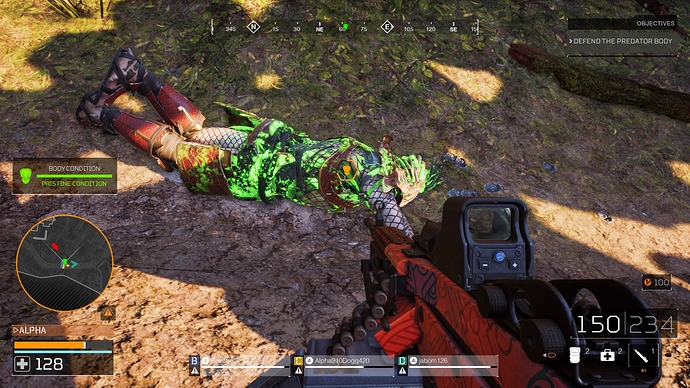 Do you see this predator illfonic? He was young, innocent, naive and yet I massacred him. So why did I subject myself to such senseless violence you ask? Well it's quite simple really. I butchered him because it's been too long since we got some new shaders.
And this is just the beginning. Every day we don't get a new shader, a predator dies. Only you can stop this illfonic. All you have to do is meet my demands. Give me more shaders. Or lay in those sleepless nights, thinking to yourselves "I could stop these innocent predators from being killed, but I choose not to."
Don't listen to other people on these forums. All they beg for is maps, modes, weapons but they don't truly understand what we need. What this game needs. This game can survive without maps, modes and the like. But the moment you stop adding shaders then this game will crumble.
So please illfonic, do this for those innocent predators. Or watch as each passing day paints your hands in more green blood. Remember Illfonic, it doesn't have to be this way.