It's 4 fireteam players + 4 bots to assist them vs 1 Predator cus Predator is just too op on this game.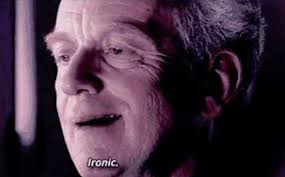 Buff FT nerf Pred. Always. Do not stop buffing FT. Anything implying otherwise will be regarded as heresy and punishable by death
cough Buff Sawz to one shot pred
Is this a leak or just a bot glitch in a private.
It's a leaked glitch.
Kidding. I'm sure it's a glitch
I've had more than 4 on a Fireteam before in a public match and @moralez has seen 7 Fireteam alive in one match before🤣🤣🤣
But yeah I hope to fuck this confirms the Gauntlet mode
@JelouGaming where'd you find this leak?
Yup.
I don't know if it's a hint for a gauntlet mode. But sure it's suspicious to see letters above D given to FT.
Yeah hopefully we get Gauntlet if it's the last thing we get
Imho, Gauntlet mode, a few more movie-based FT DLC's and 1 or 2 new maps are the only thing that can bring this game back to life.
Not to mention fixing all the bugs, glitches, exploits and app crashes.
I had 4 bots in a match, I even have it on video. 😆
Yeah tbh I don't think Illfonic are gonna fix shit so if they are gonna add something then add the right damn things for the game - Maps (we know of 2 leaked ones) and Gauntlet mode.
I just want Royce and Isabelle 2010 for DLC
I want those aswell, plus Harrigan, Dillon, Elliot and Noland.
so many triggered people, hahahaha
Is a joke. This happened to us last night in a pub
Match crashed about 30 seconds in though, and two players didn't actually load, although they "were" in the game.
This isn't a damn gamemode, this is just mods in pm's
Don't you know this game is serious business and the addition of a mode that will most certainly be fucked to shit is what will save this game.