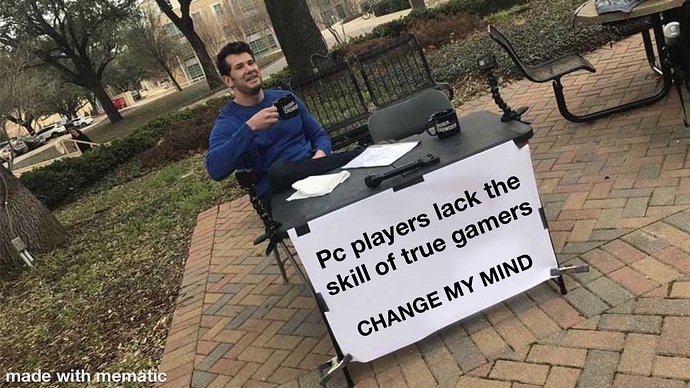 Yeah I said it. Console players have more natural skill and are overall better gamers than 90% of pc players.
It takes zero skill to point and click.
Most pc players outside of this game and call of duty are humble and don't push the fact that they need little skill to kill you.