((Before anyone says anything about how "IllFonic is dead" "this was a waist of time" or how "this would never happen" to which I say I know, but it still won't stop me from imagining. Plus I find that using the PHG's forums tot all about the game is what it was meant for. So let's begin sharing ideas or what WE WISH COULD BE. This is what I would do if I could release a PCJ DLC to PHG's))
The question on "how would this make sense" may surprise you, for Concrete Jungle takes place (in its future setting) around 2030, while PHG's takes place originally 2025 but through many DLC's and lore recordings say how it's progressively getting closer and closer to the year. 2030. With this new DLC can provide new ideas such as new enemy types being the Borgia Industry secret militia, they could be in conflict between Stargazer about Predator / Yautja Technology. Not to mention how IllFonic pretty much confirming that any and all lore of the Predator / Yautja in any form of media is considered canon within the PHG's game so who's to say this doesn't work when IllFonic says it does.
I've thought of a map idea we're it still takes place in a jungle, however like in Predator Concrete Jungle, it is simply a simulation and often glitches out, having the system crash between Jungle theme & city theme. That would have been a lovely way to introduce us to a future city map, if your wondering what I mean by this, this chapter in the game is a good example:

As for characters that could enter the DLC, for Predators I found it very easy on who should be what. Scarface would be his own DLC but the others such as Stone Heart, Swift Knife, and Long Spear could be unlocked via leveling up and be alternate variant skins for the default classes (since they are pretty much the same). As for humans there really isn't much options besides possibly the "Monster Squad". For those who don't know about said characters: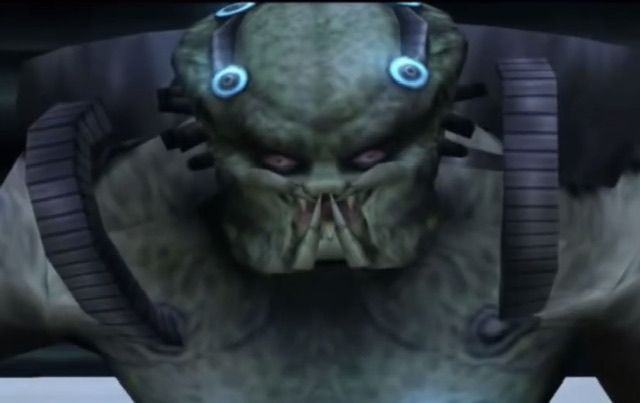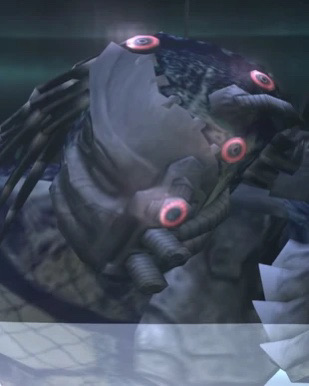 With the new characters in this DLC, Long Spear like i said would revolve around the Scout & Hunter class, being somewhat a equal to stamina and health to the Hunter but would revolve around ranged damage with his only weapon to equip being the Mega Shoulder Canon. The canon would consume more energy then a regular plasma shot but delivers devastating effects. Swift Knife easily is a Scout class with the lowest health bar, but what he trades in health and armor he makes up for in energy, stamina and speed, easily being the fastest Yautja class of the game. Stone Heart is a little tricky since either he would be a absolute bullet sponge with melee damage being the highest in the game or fireteams damage would have to be updated or nerfed (which god knows won't happen).
As awesome this height comparison would be, we will have to settle for a smaller version 🤦‍♂️
Scarface would be a hybrid of Hunter & Berserker, just like how he is in the game with a large amount of health and armor but a dwindling energy supply (similar to his in game mechanics for PCJ). His DLC weapon or weapons would be his iconic maul that could be a reskin variant for the Elder Sword, as well as variant skins for the combistick, smart disk, or hand held plasma pistol.