Predlocks are STILL glitchy… come on
Name a game that doesn't have glitchy physics provided that the game isn't based around a physics system
idk if you have seen that shit but it coils and whips around like a fucking cobra and its so annoying to watch
If you're looking at your predlocks when you're trophy hunting then idk what to tell you
Really, that game has so big REAL problems and you come with cosmetics in a Bug Report…
Its still a bug, and been a long term bug for 5 patches now… especially after they were fine and a patch (1.08) caused the mechanics to change and started the bug. You complain about what you will and ill complain about mine as I still have plenty others like the game freezing and crashing constantly.
I want medusa predlocks ok?
Hear Hear slithering locks for the win 😂
Ya see, you get it. XD lmao
To be fair the fact that this, a glaring and obvious bug, has been in the game since the second update in… Its not a good look. Yes there are more glaring issues but still
Solution: Top Knot Predlocks 😏
My female Scout looks fabulous with her top knot and Yautja Bikini, thank you very much🥰
She'll bitch slap the shit out of your puny Hunter boi😈
Bitch mines a sexy huntress who will dominate your scout.
Lesbianism the likes you've never even dared to imagine.
Lmao.
She looks like a dude, and mine will Jet Li your ass faster than you can get those stupid predlocks out of your face😏
Your scout no where near compares to mah hunter. So fak you.
Behold;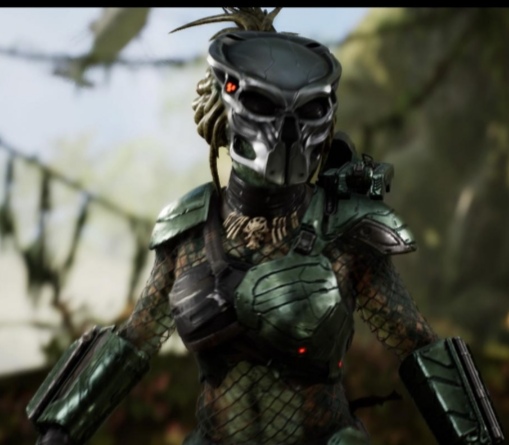 My Huntress makes yours look like a scrub, all the Yautja's wanna bring her the skulls! Only thing they wanna bring yours is their washing😈