Bio-Mask Removal Poll
Yes! I want Bio-Mask removal emote.
No. I don't want Bio-Mask removal emote.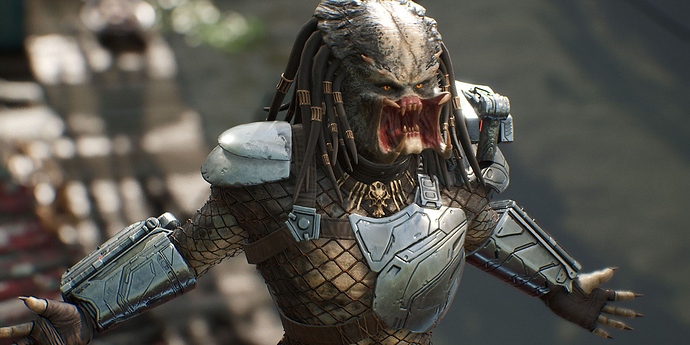 It would be awesome if the Predator had an emote which willingly removed they're Bio-Mask. Especially in a last-stand scenario vs one remaining fire team member with all the disadvantages of removing the bio-mask similar to the last fight with Dutch in the first film.
This would be a way to show sportsmanship to worthy adversaries and look cool as hell with the exposed Predator face.
The bio-mask can already be destroyed from combat damage, so the hard part of facial animations are completed — it would just need to be bound to a key-stroke(s).